KTI Laskutus is a Finnish factoring and debt collection company that wants to do things in a new way. In their sales they take advantage of different social channels, and all of their activities are characterized by a strong customer orientation. KTI Laskutus is the only partner that a company needs to manage its accounts receivable and take care of factoring. Read more about the company at www.ktilaskutus.fi
How were proposals done before Click2Contract?
Sami Saarenpää was the company's first employee to work strictly as a salesperson. Sami started with the usual complex mix of Word, PDF, email and multiple folders. Sami was already aware of Click2Contract as a company, but he did not yet experience any major problems with his workflow. The need to seek alternatives arose from the fact that the goal of KTI Laskutus to grow and the practices need to be scalable. For a moment the company tried a PDF-based solution for the process and then moved on to Click2Contract.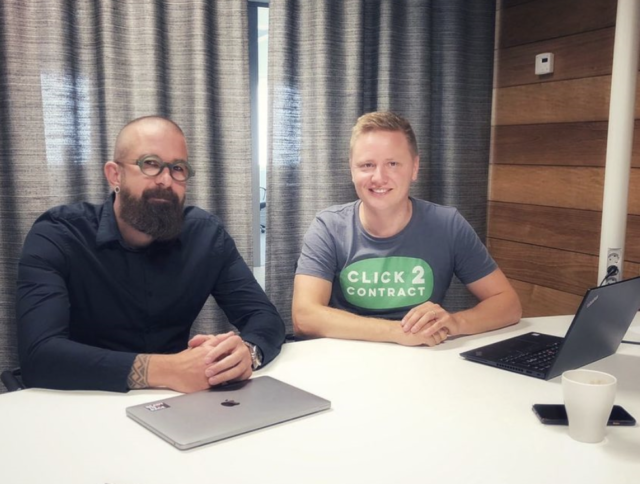 How has Click2Contract changed the way you work?
Since the start, Sami and the entire team have been very happy. "The time spent on sending proposals is a fifth of what it used to be," Sami says.  In addition, Click2Contract has made the tracking of proposals a lot easier. "I can see when the customer opens the proposal. I also often use the view where you can see all the proposals at a glance," Sami explains. One concrete example is that Sami can now easily transfer deals in the team to another salesperson if the customer has been active, but it seems like the chemistry between the customer and the salesperson isn't right.
As the business activities increase, the benefits are also multiplied. Best practices can be then shared to all salespersons. "You can't understand the genius of Click2Contract if you don't give it a try," Sami states.