Most important aspects of the integration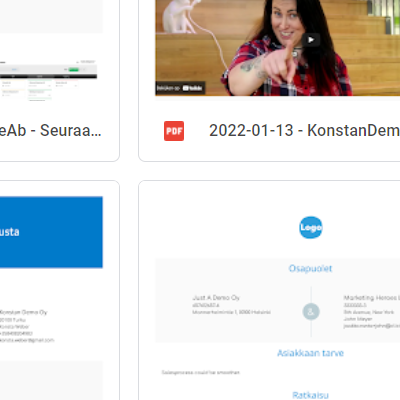 Automatically archived contracts
This effective and simple integration saves every contract made in Click2Contract as a PDF to a folder in Google Drive.  This happens automatically when the contract is signed.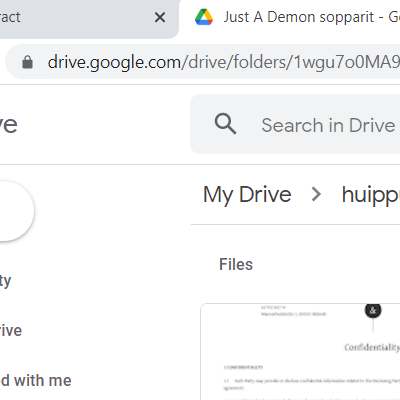 No need to share Google Drive data
The integration is implemented in such a way that the customer does not need to share any information from Google Drive to Click2Contract. Click2Contract only needs a permission to create a folder and save files in it.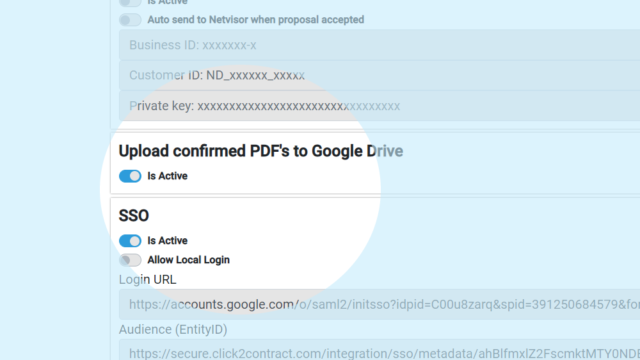 1
Two-click login
An integration does not get simpler than this. The company's main user selects Is active from the Integrations page in Click2Contract, then logs in to their Google Drive account and clicks again to allow Click2Contract to save data. After this the integration is active and the target folder is created automatically when the first contract is saved.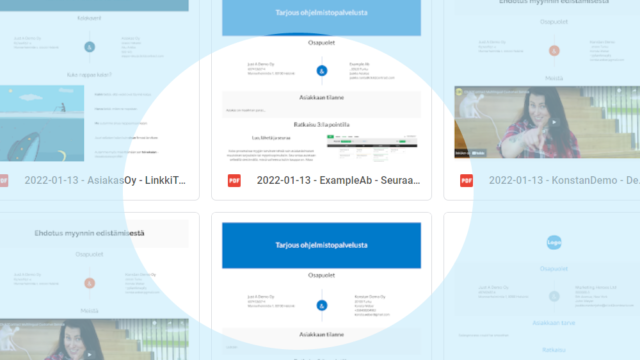 2
Transfer or edit in Drive
You can later transfer the folder to a different location in Drive and change the Click2Contract default name.