Key features of the integration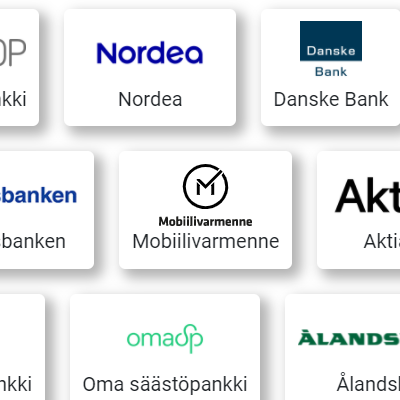 Strong identification as part of a the sales process
When you want to take advantage of the so-called strong authentication as part of Click2Contract's sales process, a signature is implemented using Visma Sign's solution.
In the basic case, the signer does not notice that he is using Visma Sign for the signing other than the stamps on the signed PDF.
Visma Sign as a contract management solution
Visma Sign is widely used in Nordic companies and integrated with various software. If the company wants to make Visma Sign the main archive of contracts, the integration automates the storage of sales contracts in the Visma Sign archive.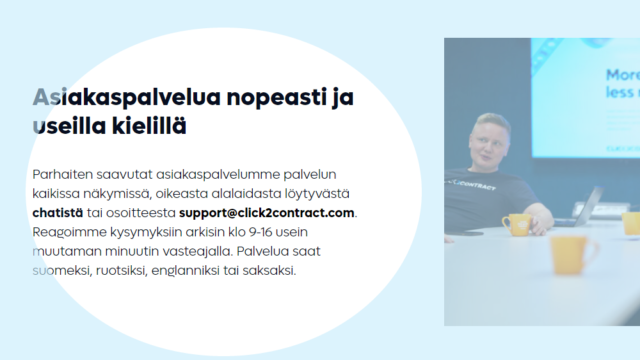 1
Contact our customer service
First contact our customer service, for example in the chat at the bottom right. We'll send an invitation to an existing Visma Sign account or create a new Visma Sign account for you.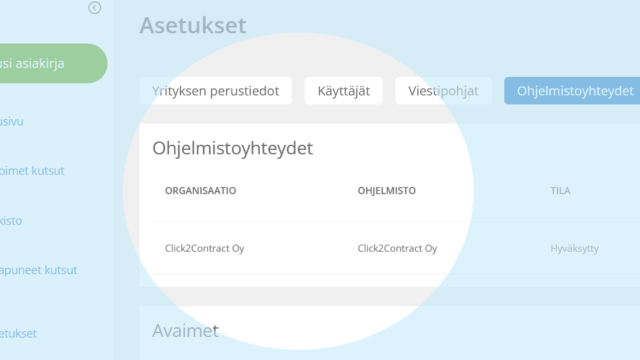 2
Accept the invitation from Visma Sign
If the invitation is sent to an existing Visma Sign account, the customer has to accept the invitation.
The path is Settings -> Integrations.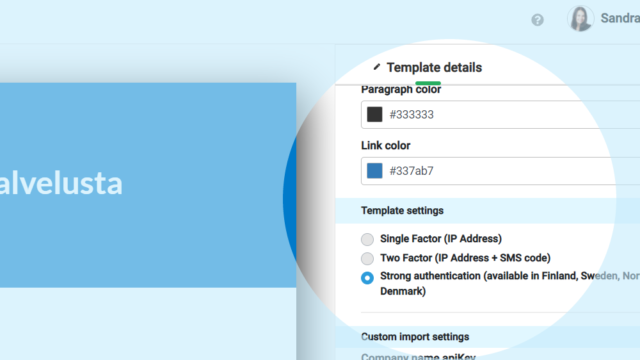 3
Choose "Strong authentication" on the Template
The signature method is selected for each Template separately. In the Template details section, select Strong authentication. You do not need to put any other Signatures element on the Template.
Save the Template and the integration is complete.